Avant la sortie imminente de la nouvelle compile du label
Brownswood Records
,
Gilles Peterson
nous offre sur son blog une mixtape de folie à écouter/télécharger en mp3 sur SoundCoud
ici
:
Best of Bubblers - a Brownswood Mixtape
.
Comme son nom l'indique on retrouve le meilleur des 4 compilations
Bubblers
(carrément indispensable à toute discothèque). Cliquez sur la pochette pour télécharger la mixtape.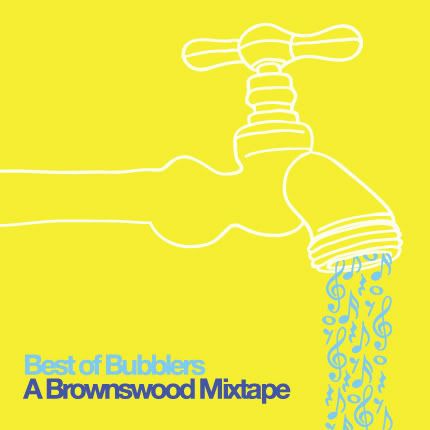 Voici le tracklisting
1. Soundspecies - Can We Call It Love (with Ahu) [BB4]
2. Simbad feat. Steelo - Soul Fever [BB1]
3. Bullion - Get Familiar [BB3]
4. NSM - The Hype [BB2]
5. Katalyst feat. Steve Spacek - How Bout Us [BB3]
6. Cornish Waters feat. Duchess - Walking [BB2]
7. Ayak & First Man - Can We Go Back? [BB1]
8. DJ Day - A Place To Go [BB3]
9. Mayer Hawthorne - Maybe So, Maybe No [BB4]
10. Iman - Who Was I Trying To Fool [BB1]
11. Flying Lotus - Tea Leaf Dancers [BB2]
12. New Look - Everything [BB4]
La sortie de la
Bubblers Four
est prévu le
24/08
prochain patience...
Régalez vous en attendant avec cette mixtape. Checkez aussi les anciennes compiles si vous ne les avez pas déjà, c'est par ici : (j'ai rajouté également le lien de l'excellente sélection
FANIA
de Gilles Peterson)